White Label Digital Signage
Coming Soon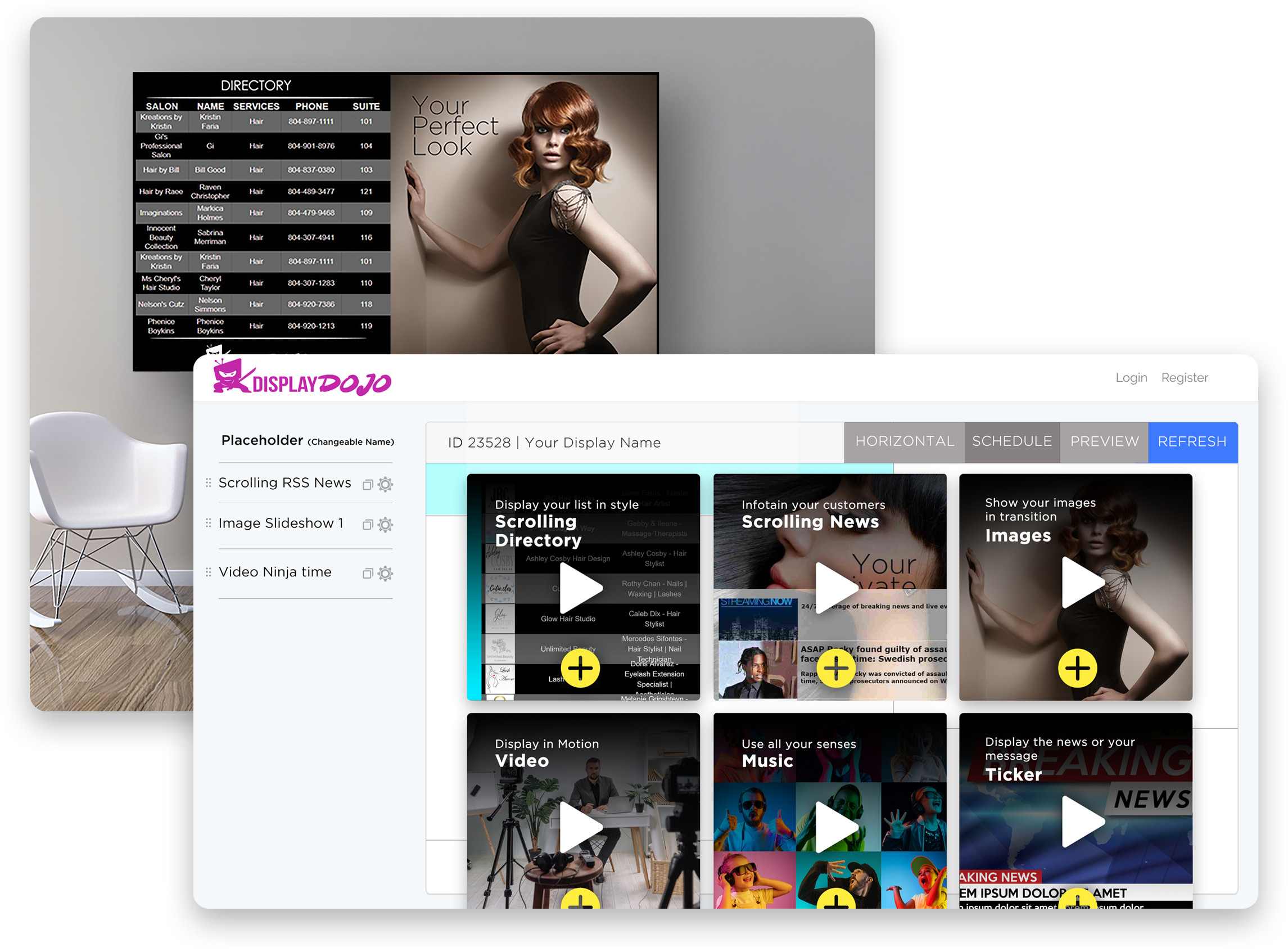 Welcome to Display Dojo. We are building a platform for you to build your digital signage business on. We will offer complete white label re-branding options so you can offer your clients not only an advanced easy-to-use interface for you and your clients, but also a seamless branded experience.
We're working hard this year to bring you the best platform we can. More information coming soon!
Join our list to be the FIRST notified on updates and provide us with feature recommendations for what you would like ot see on your new platform.